Warsteiner
Horecava Stand Design
Our long term partnership with Warsteiner has brought us some amazing projects to work on in the last couple of years. Projects that are visually pleasing and now we've added a real offline Warsteiner experience to our portfolio.
Warsteiner asked us to help them create a stand for the Horecava that was not only a place to meet, but also a real brand experience for their clients.
Our goal was to create a visually stunning and interactive experience that would draw people in and showcase the Warsteiner brand in a unique and memorable way.
We carefully considered every detail
From the layout and materials, to the lighting and graphics. Our team collaborated closely with the Warsteiner marketing team to ensure that the stand accurately represented the brand's values and identity.


Besides the stand we also worked on unique in-store displays for their B2B clients. The displays we designed, which are all Warsteiner art pieces, are meant to have a unique way of incorporating the Warsteiner brand into the hospitality business.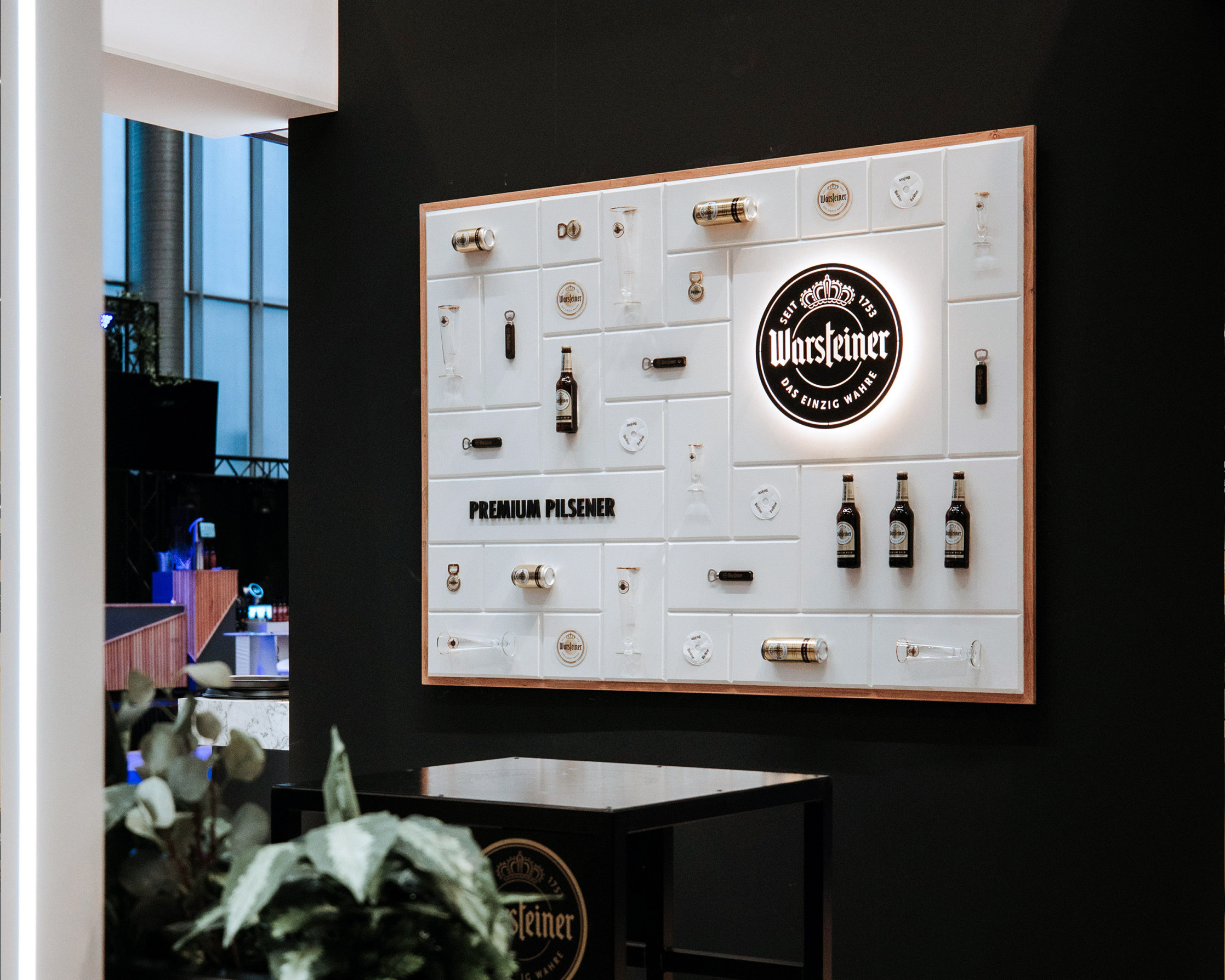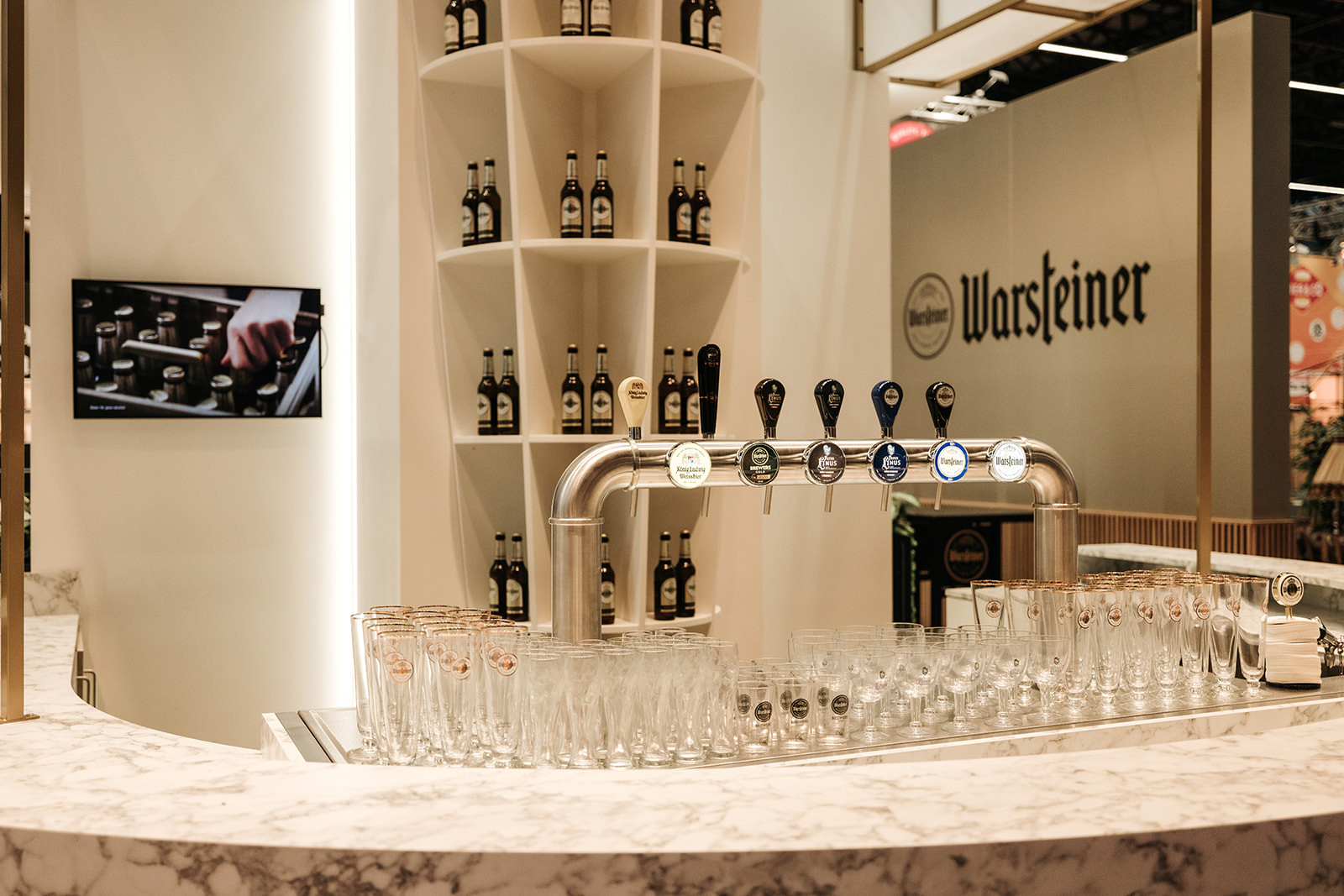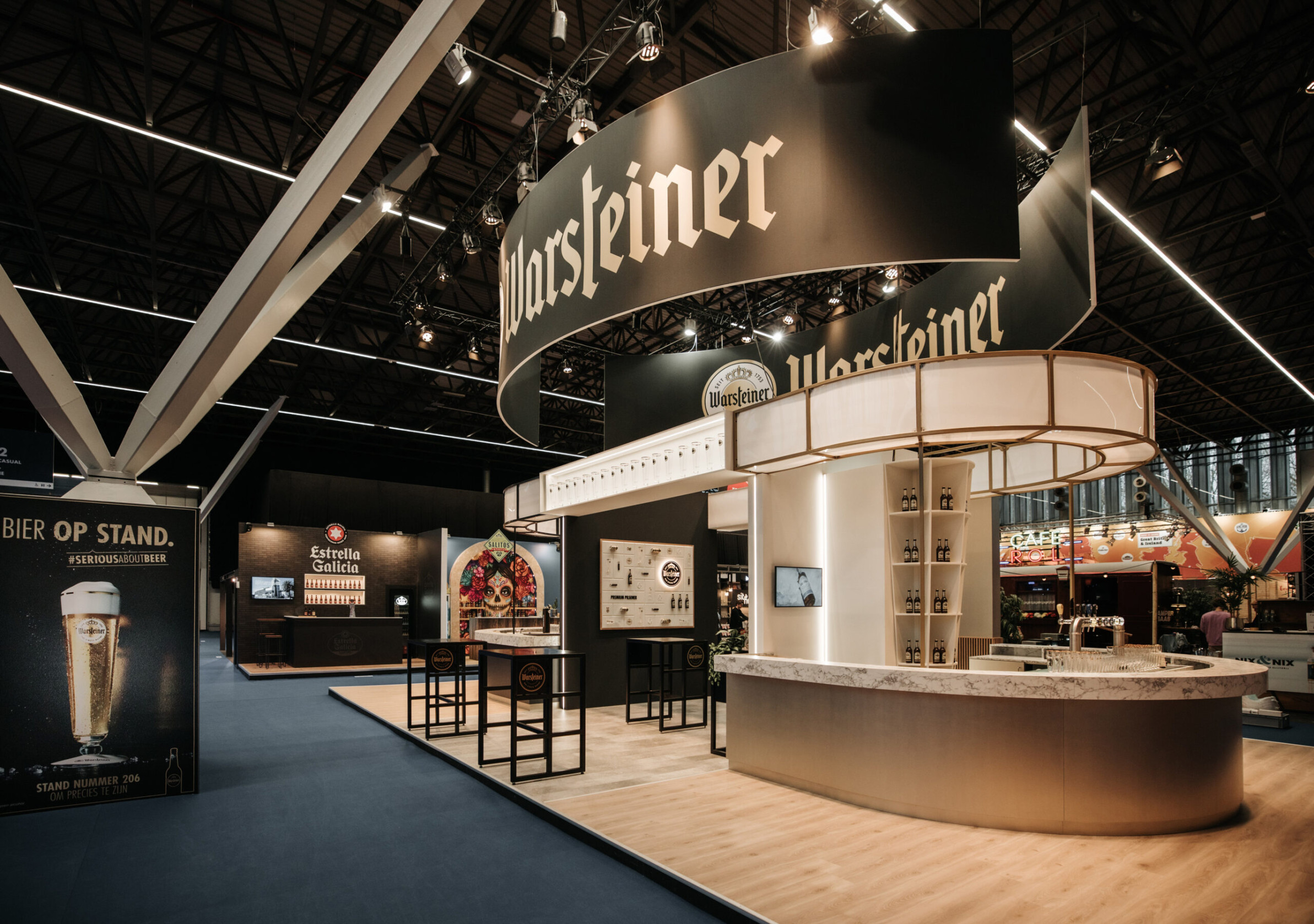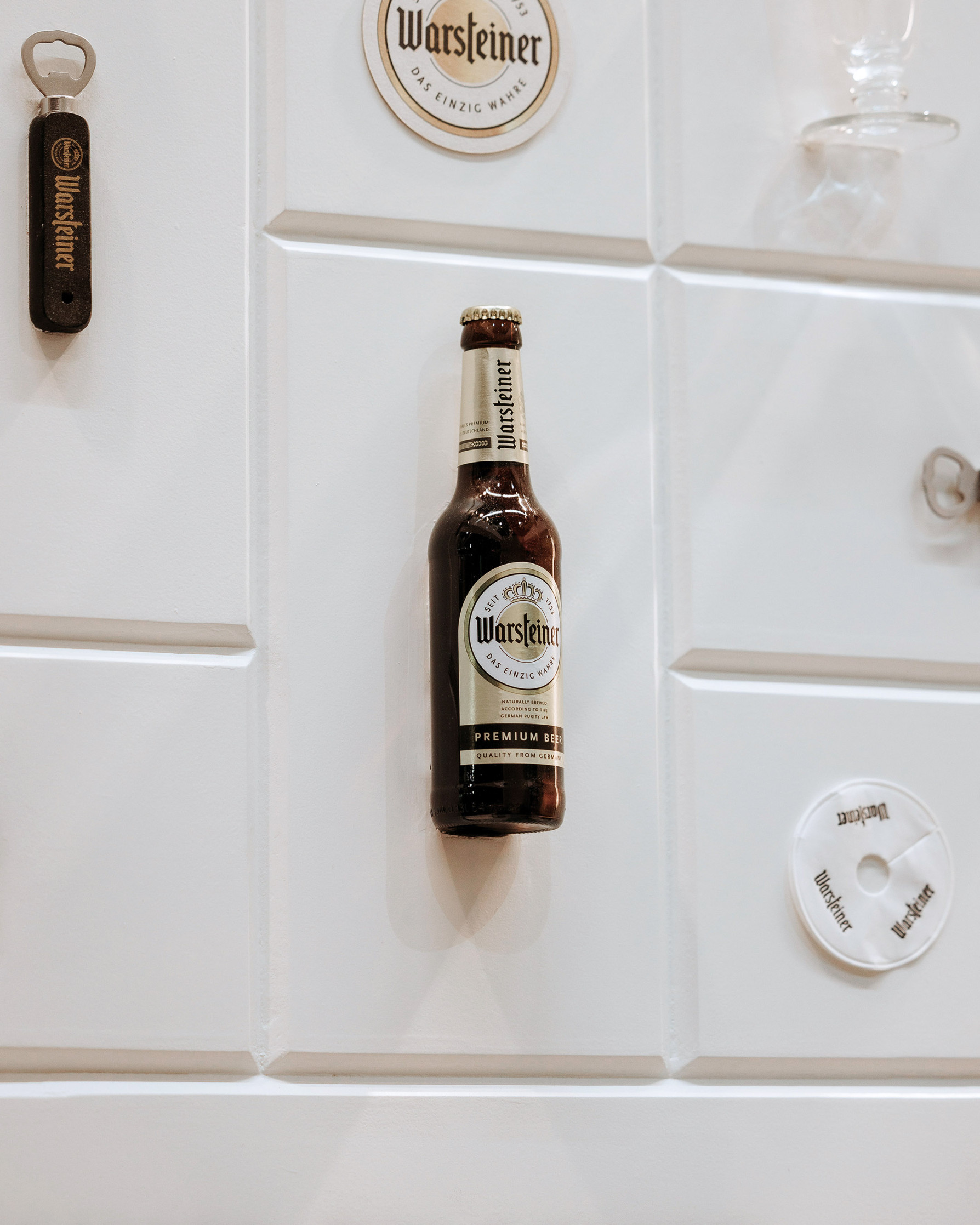 The art-piece we made of all Warsteiner point of sale material.
Because we created different styles, there is a display for every interior. Warsteiner isn't a one-size-fits-all brand and so their display's shouldn't be that either. We are most proud of the art-piece we made of all Warsteiner point of sale material.